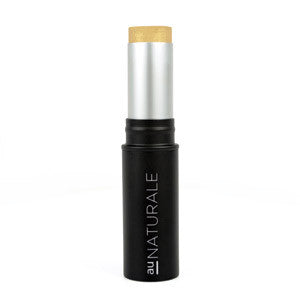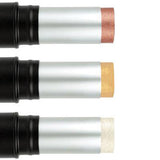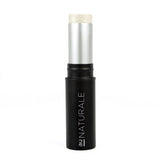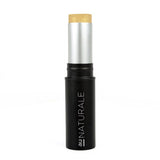 Au Naturale
All-Glowing Creme Highlighter Stick
Light-reflective and sheer, The All-Glowing Creme Highlighter Stick is designed to brighten and define your face and décolletage... all while nourishing your skin! 
The OG: a luminous sheen with golden undertones. 
Rose Gold: a medium gold with rose undertones. 
Celestial: an out-of-this-world, universal highlighter for all skin tones. 
Apply where light would naturally strike you using our Cruelty-Free Creme Foundation Brush or straight from the stick!
Formulated without animal bi-products, synthetic preservatives, nano particles, gluten, parabens, fillers, dyes or toxins, our All-Glowing Creme Highlighter Stick is 100% natural, cruelty-free, vegan and made in the USA.
EWG INGREDIENT LINKS:
Limnanthes Alba (Meadowfoam Seed Oil)-0
http://bit.ly/1J4QzTT

Caprylic/Capric Triglyceride-0
http://bit.ly/1NFjj99

Ricinus Communis (Castor Seed Oil)-2
http://bit.ly/1Mjf5qv

Euphorbia Cerifera (Candelilla Wax)-0
http://bit.ly/1IRMWjb

Organic Simmondsia Chinensis (Jojoba Seed Oil)-0
http://bit.ly/1WFhU8o

Organic Lavandula Officinalis (Lavender Oil)--1
http://bit.ly/1EuHKRq

Manihot Esculenta (Tapioca Root Starch)-1
http://bit.ly/2nUREdW

Titanium Dioxide-1-3
http://bit.ly/1PmuTq7

Iron Oxides-2
http://bit.ly/1PmvyYH

Micas-2
http://bit.ly/1MDyFOg

Silica-0-2
http://bit.ly/1HWmhRp