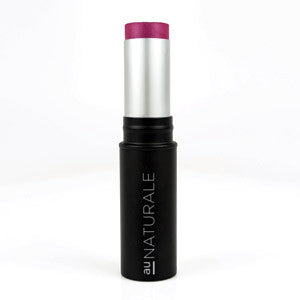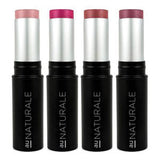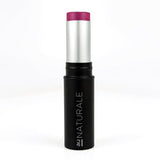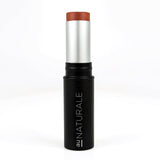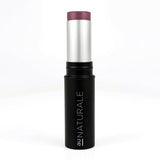 Au Naturale
Anywhere Creme Blush Stick
The Anywhere Creme Blush Stick will nourish your skin while infusing your cheekbones, lips or even your eyelids with fresh, purely pigmented color.
Adrenaline: a vivid pink with magenta undertones. 
Grapefruit: a neutral, gold-pink. 
Palermo: a warm orange with golden undertones. 
Roseate: a light berry wine pigment. 
Sweetheart: a soft nude mauve. 
Royal Flush: a soft plum. 
There are no rules, so explore the potential of our versatile blush formulation. Apply directly from the stick, with clean fingers or with our Cruelty-Free Creme Foundation Brush to wherever you think your face could use a boost of energy.
Formulated without animal bi-products, synthetic preservatives, nano particles, gluten, parabens, fillers, dyes or toxins, our Anywhere Creme Blush Stick is 100% natural, cruelty-free, vegan and made in the USA.
EWG INGREDIENT LINKS:
Limnanthes Alba (Meadowfoam Seed Oil)-0
http://bit.ly/1J4QzTT

Caprylic/Capric Triglyceride-0
http://bit.ly/1NFjj99

Ricinus Communis (Castor Seed Oil)-2
http://bit.ly/1Mjf5qv

Euphorbia Cerifera (Candelilla Wax)-0
http://bit.ly/1IRMWjb

Organic Simmondsia Chinensis (Jojoba Seed Oil)-0
http://bit.ly/1WFhU8o

Organic Lavandula Officinalis (Lavender Oil)--1
http://bit.ly/1EuHKRq

Manihot Esculenta (Tapioca Root Starch)--1
http://bit.ly/2nUREdW

Iron Oxides-2
http://bit.ly/1PmvyYH

Titanium Dioxide-1-3
http://bit.ly/1PmuTq7

Micas-2
http://bit.ly/1MDyFOg

Silica-0-2
http://bit.ly/1HWmhRp