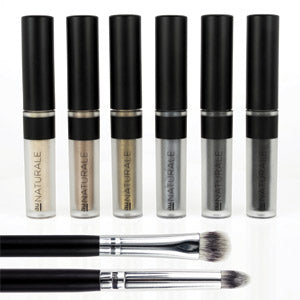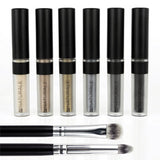 Au Naturale
Get the Look Eye Palettes
Our Get the Look Eye Palettes are curated to hook you up with all of the tools that you need to create the most classic eye looks.  Each set is comprised of: 6 Super Fine Powder Shadows + an All Over Shadow Brush + a Crease Shadow Brush + expert advice from our favorite celebrity makeup artists. 
Natural: 
Lace - a luminous ivory with subtle pink undertones.
Luna - a pearlescent light grey.
Ballet - a soft mauve with lavender undertones.
Tupelo - a light shimmering beige. 
Chai - a luminous beige with apricot undertones. 
Cedar - a medium-deep brown with neutral undertones and subtle luminosity.
Smoky: 
Amber - a warm cinnamon sugar brown with a seductive shimmer. 
Copper - a bold bronze with a dash of silver luminosity. 
Pyrite - an antique gold with strong green undertones. 
Slate - a cool metallic silver with blue undertones.
Black Beauty - a deep charcoal with a subtle sheen. 
Abyss - a true matte black. 
Formulated without animal bi-products, synthetic preservatives, nano particles, gluten, parabens, fillers, dyes or toxins, our Super Fine Powder Shadow is 100% natural, cruelty-free, vegan and made in the USA.

Iron Oxides, Silica, Zinc Oxide, Micas.