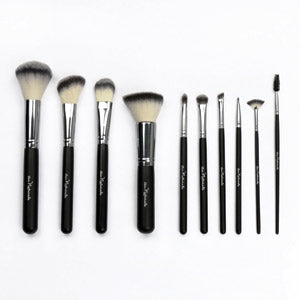 Au Naturale
Signature Brush Collection
Our Signature Brush Collection is a must-have for every makeup artist and makeup lover.
It features ten essential brushes that ensure the most flawless application in a faux leather brush case. Collection Includes: Taper Powder Brush, Bronzer Brush, Angled Blush Brush, Creme Foundation Brush, All-Over Shadow Brush, Crease Brush, Angle-Liner Brush, and Exacting Liner Brush, Mini Fan Brush, and Spoolie Brush. 
All Au Naturale Makeup brushes are animal-free with plush, luxury vegan bristles.
Price: $128.00
Compare: $250.00