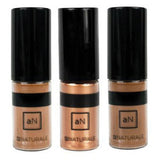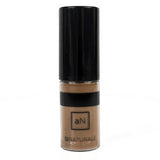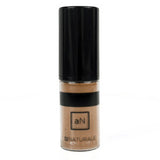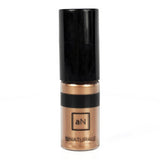 Au Naturale
Pure Powder Bronzer
Our Pure Powder Bronzer is formulated to give your face a sun-kissed glow with an airbrushed smooth finish... all without weighing you down or drying out your skin. 
Kissed: a sheer light tan for a subtle bronze glow. 
Warm: a medium tan for a deep bronze glow. 
Golden Henna: a medium bronze with deep golden undertones and slight luminosity. 
Spray directly onto our Cruelty-Free Bronzer Brush or onto the back of your hand and apply to the areas of your face that the sun would naturally strike.
Formulated without animal bi-products, synthetic preservatives, nano particles, gluten, parabens, fillers, dyes or toxins, our Pure Powder Bronzer is 100% natural, cruelty-free, vegan and made in the USA.
EWG INGREDIENT LINKS:
Zinc Oxide- 2-3
http://bit.ly/1J4RPq3

Titanium Dioxide-1-3
http://bit.ly/1PmuTq7

Iron Oxides-2
http://bit.ly/1PmvyYH

Micas-2
http://bit.ly/1MDyFOg