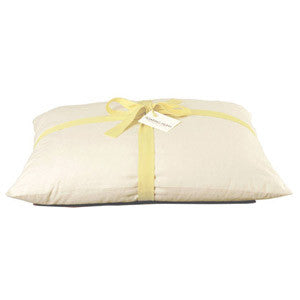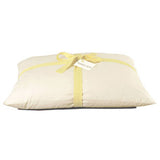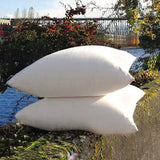 Soaring Heart
Organic Cotton & Kapok Pillow
If we at Soaring Heart were to have a favorite pillow, this would probably be it, because they are filled with two of our favorite materials; organic kapok and organic cotton.
Organic kapok is fluffy as down with the resilience of wool and organic cotton is both supportive and long lasting. When blended together they create the perfect fill which contours to your head and neck, but still resists enough to keep your head elevated for proper alignment with your spine.
These two properties working in tandem not only makes the Cotton & Kapok a superior pillow for comfort, but it can also help alleviate sore necks and muscles, shoulder tension, and even headaches.